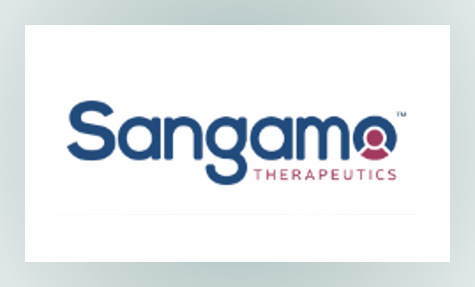 February 22, 2018
Raising BUY to 30 & TARGET PRICE TO 40
Despite being pre-clinical and early stage, GILD is paying $150 million upfront in cash and up to $3.1 billion in milestones plus tiered royalties on 10 SGMO-derived cancer drug candidates (or $300 million per product).  Combining the KITE/GIlD expertise and infrastructure – with SGMO – will create a transformative leader in the field. The terms of this deal (like the NKTR/BMS deal of late) are re-setting the bar for the growing value of truly novel products and technologies that biotechnology is creating – this time led by SGMO.
Upfront:      $150 million cash upfront
Breadth:     $3.1 billion in milestones/R&D or ~$300 million per product
Royalties:  Tiered royalties on each product
Sangamo's progress in non-cancer has led to this deal. SGMO's ZFN and AAV compounds is now applicable for autologous and allogeneic for liquid and solid tumors – and GILD/KITE is the best possible partner for many reasons. GILD/KITE were sold by what SMGO has done with its technology outside of oncology. SGMO's technology is developing the next generation autologous new CAR-T and T cell receptor (TCR) technology in a very broad array of virtually endless conditions.  In our view, the potential to create off-the-shelf CAR-Ts is game changing. For example ZFN precision has improved more than 300x potential design options with reaching 99.5% knock out/editing of genes below levels of detection – is setting the standard for precision etc.
When KITE came looking for a gene editing partner (a public goal of theirs), they chose SGMO over all the others (CRSP, EDIT, NVLA, etc.). That in and of itself, says a lot about the beauty of SGMO's platform. 
More Deals Coming In More Therapeutic Areas – In addition to oncology, the breadth of the SGMO technology is and will develop more gene therapy/editing in vivo in various tissue types. This will result in additional partnerships and SGMO will do their own where they can (Orphan/rare diseases). Non-oncology gene therapy medicines in other areas such as autoimmune – see slide below.
Don't Forget The 5 Clinical Trials Underway – Two Trial Data By Mid-Year
SB-913 – MPS II – CHAMPIONS Study – preliminary data mid-2018
SB-318 – MPS I – 5 sites screening
SB-FIX – 4 active sites; slower enrollment
SB-525 – Top line sometime mid-2018 – Scientific Meeting Hem. A (with partner PFE)
ST-400 – beta thal – ex vivo-non-viral approach may be an advantage over lenitiviral (e.g., BLUE) – filed IND, sites open, first date treated by mid-2018
Pre-Clinical (partner BIVV)
ST-920 – Fabry's disease (partner Shire)
C9ORF72 – ALS (with partner PFE)
Tau/Alzheimer's – non-human primates
We have known and followed SGMO for a very long time. The details of the GILD/KITE deal and the ongoing progress in their patented technologies are opening the visibility of the vast potential of the Sangamo platform. The management team at SGMO is truly impressive and they keep additional seasoned executives on a global basis. They are creating their own leadership in the gene therapy field and we expect an endless supply of clinical and strategic announcements going forward.
---
SGMO is now a BUY under 30 (up from 22) with a TARGET PRICE of 40 (up from 30).